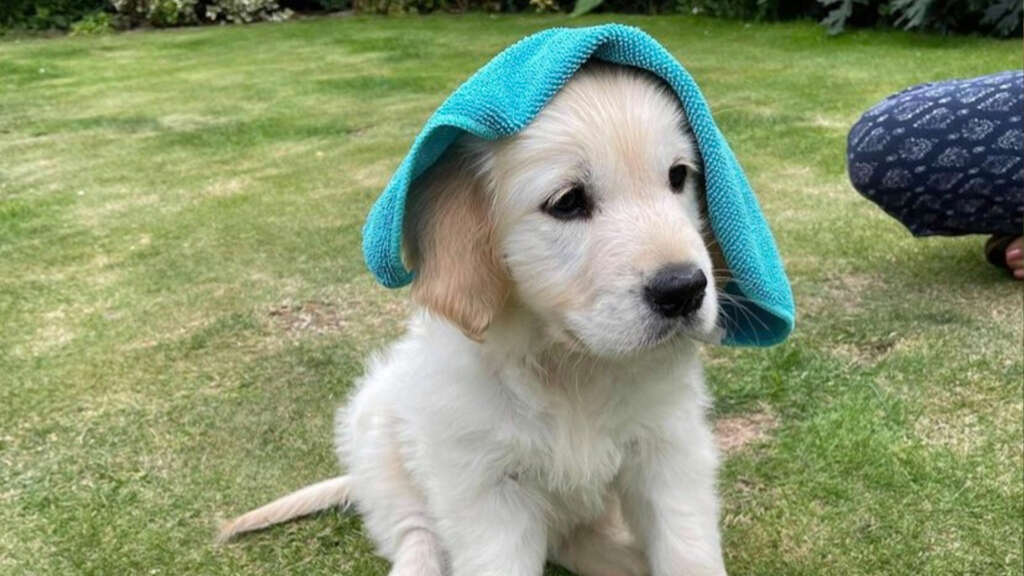 Top grooming tips for your dog this summer
With the sun shining once again, we bet you can't wait to spend the entire summer with your pooch.
Whether it's long sunny walks or paddling in the river, we're sure you have some fun plans in the pipeline!
Although we love the summer sun here in the UK, there are some health risks for your pooch you need to consider, such as heat exhaustion. One of the ways to avoid this is to make sure your dog is properly groomed, so we've rounded up some top tips below:
Paw care
Your pooch's paws are the only way they can get around this summer, so it's important to ensure they're properly groomed. Keeping the hair between their pads short is the best way to do this, if left to their own devices, the hair could become overgrown. If this happens, your dog could be at risk of slipping when their paws get wet. It also helps to keep outside messes caught in their pad fur out of the house!
Keep an eye on fleas & ticks
No matter how good your walks are this summer, your dog is at a higher risk of an infestation. It's important to check your pooch for ticks and fleas regularly to make sure your dog isn't irritated during the hotter months. Things to look out for include, itching, eggs or dirt black specs. Find out more about how to spot and treat fleas here.
Ear care
Don't turn down the chance to swim with your dog this summer because you're afraid of an ear infection. Whether it's in a lake or the sea you can protect your dog from harmful bacteria by simply cleaning their ears. We recommend using a cotton ball after you have dried your dog, but for assured protection, using dog-ear cleaner is the way forward.
Bathing
During the hot weather, it's important that you stick to regular bathing schedules as changing it too much can irritate your pup's skin. However, we recommend during summer to take bathtime outside! This makes bathing fun for everyone involved -just make sure you don't use a high-pressure hose as this will hurt your pooch.
Brush that hair
This is without a doubt the best thing for keeping your dog well groomed this summer. Brushing their fur helps to remove any knots or tangles, which in turn helps to ensure your pooch isn't suffering from any skin problems by allowing their bodies to breathe. We suggest you brush, de-shed, rake, then comb -this should keep your dog happy and carefree.
If you have any tips or tricks on how you keep your pooch well groomed in summer let us know on the Wagg Facebook page.