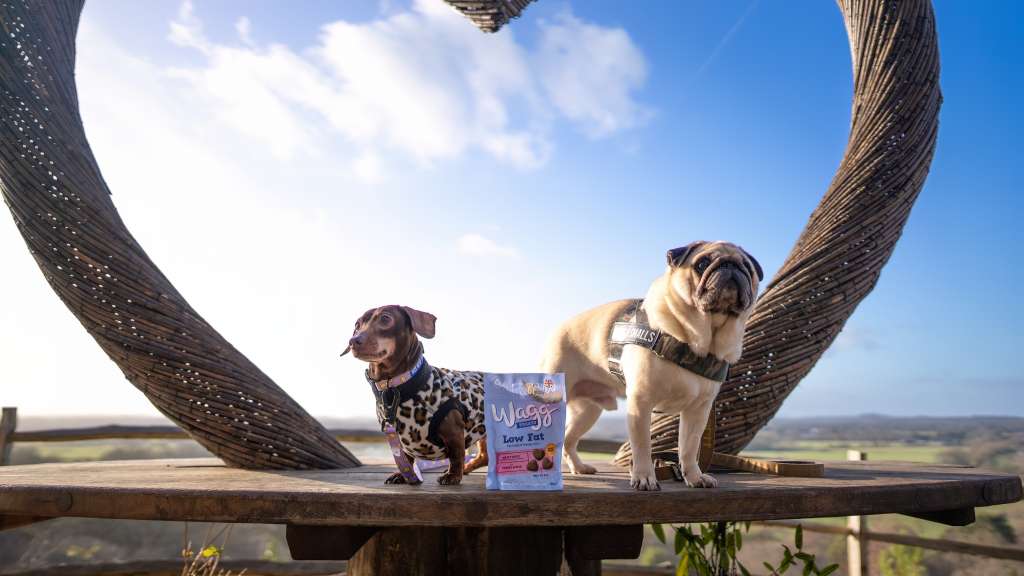 Show your pooch you love them this Valentines, with these low fat, super tasty heart shaped snackies from Wagg!
Guest blogger Puggy Smalls' family shares their Valentine's Day plans with our tasty Wagg dog treats:

Made right here in the UK, these treats are our go to for the whole pack as a daily treat, reward, and walkies snack!
With valentines around the corner, it's the perfect time to pick up these super affordable treats for your pooch, and they are even shaped as little hearts!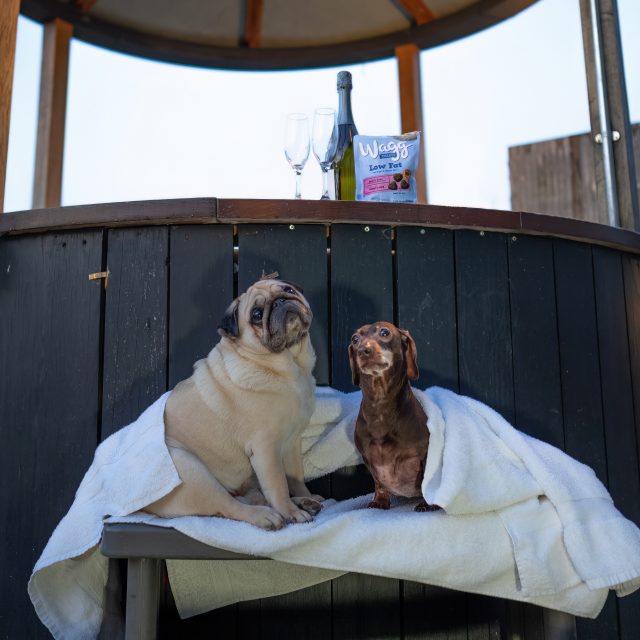 We all know the way to your dog's heart is through treats, right? And our varied pack of pooches with different tastes and needs all rate these Wagg treats highly!
Our chunky boy Puggy loves his snacks, maybe a little too much! Which is why we really rate these low-fat treats with no added sugar, as we can give him snacks for being the best boy, without any guilt or worries he will put on too much weight! Our pack really do love the entire Wagg range, but these two flavours are our current winners!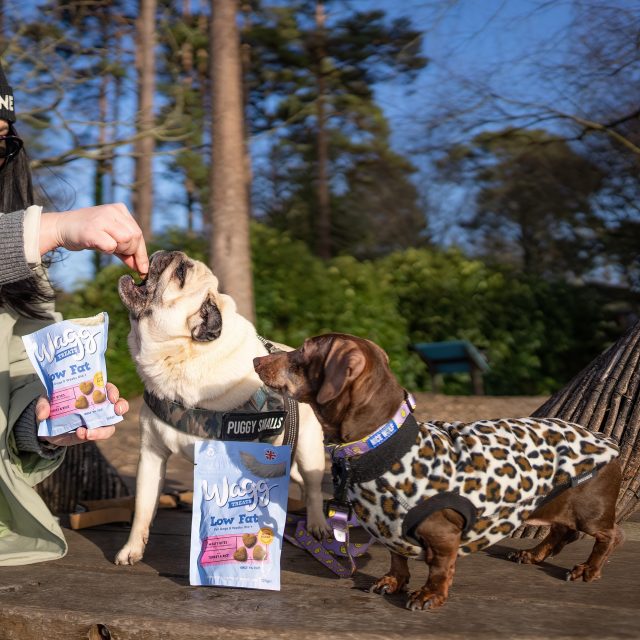 The turkey and rice contain only 4% fat, and the chicken and rice are even lower with only 3.5% fat! Both recipes are enriched with vitamins and minerals and gently oven baked to lock in freshness and taste!
The texture is perfect, firm but chewy and easy to break into pieces for smaller doggos like Pops, our senior dachshund. Pops is known for being a very fussy diva, so when she wolfed these down, we knew we were onto a winner!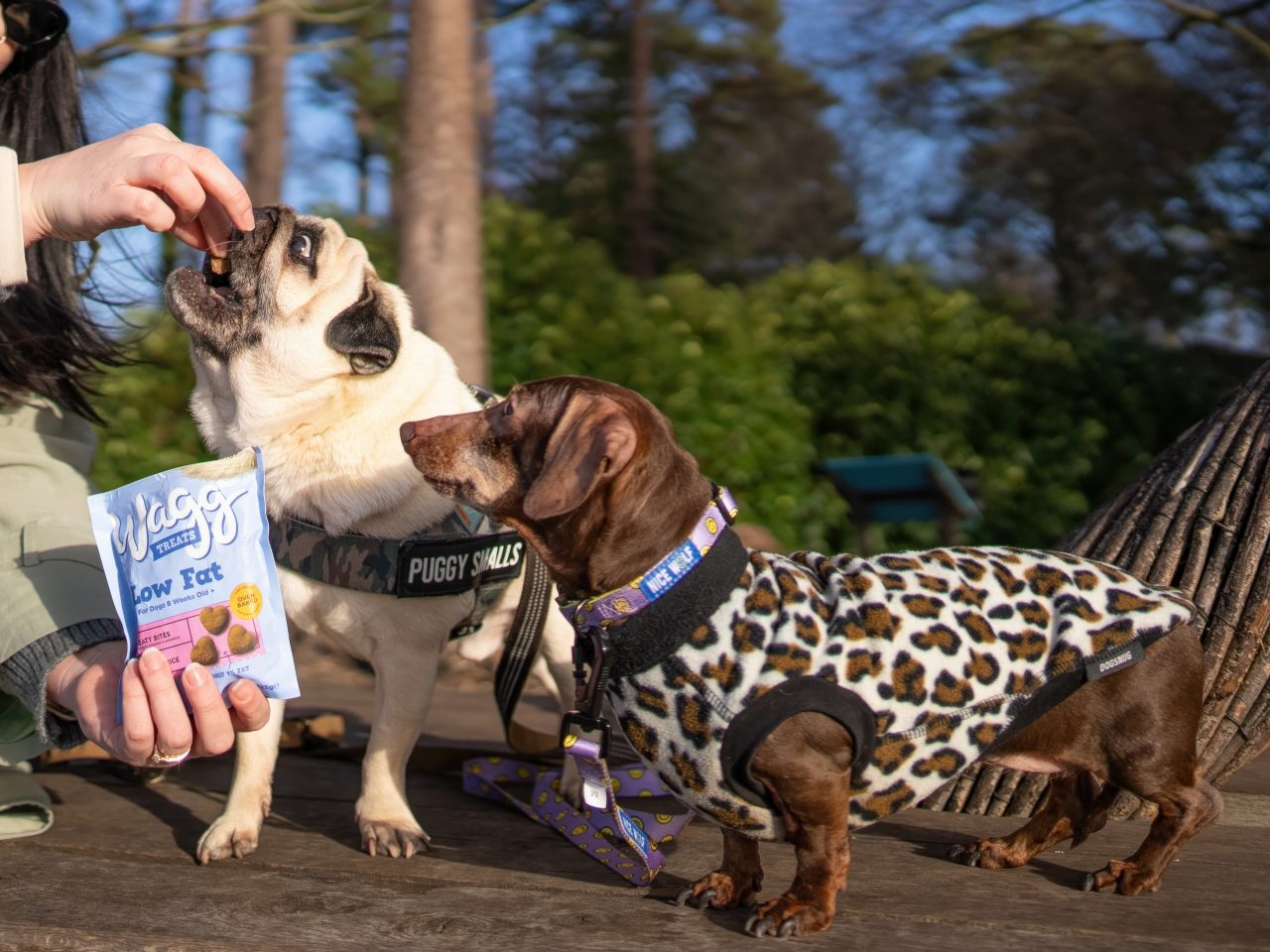 Pomegranate and YumYum are our two wild ones. They have boundless energy and spend much of their day on walks or chasing each other around the house! These treats are the perfect size to grab when we are heading out the door on adventures and the resealable packaging keeps them super fresh without any meaty crumbs in our coat pockets!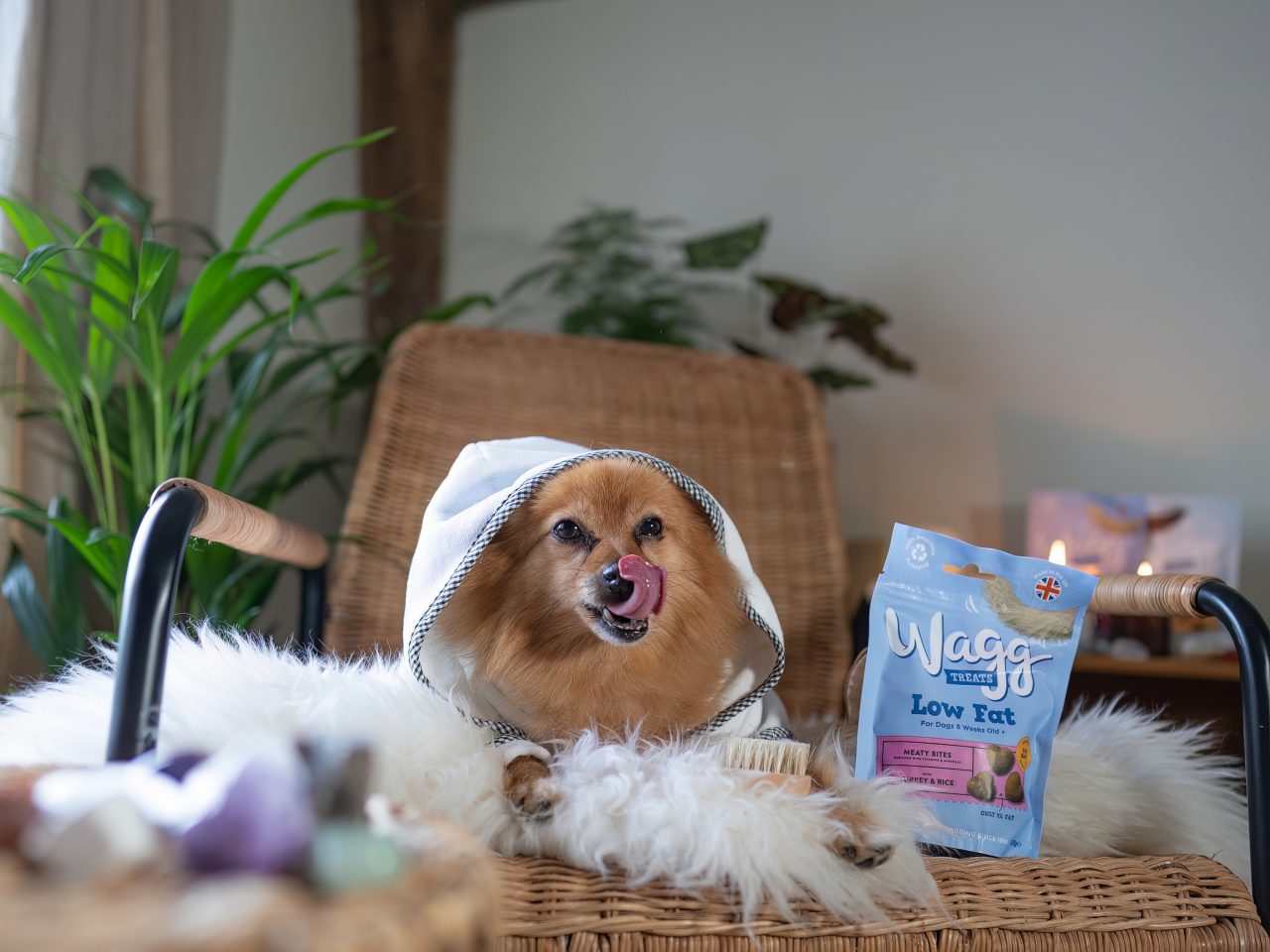 All four of our dogs adore these treats so much that we have them stashed in most rooms of the house, in the car, and of course on photoshoots. With four dogs who regularly work as models, it's very important to keep them enriched and happy, and these treats do just the trick! These would be considered a high value reward by all our dogs, so we use them to get their attention and keep them focused and camera ready! Puppy dog eyes are guaranteed when these treats are on offer, and they love earning these tasty little hearts as their reward for all their hard work!
There's a reason Wagg has been trail blazing in the pet industry and keeping tails wagging since 1986, and I can assure you, your dog will agree!
It's a unanimous ten out of ten from us and we have already stocked up for valentines.
Get yours now online or at selected pet stores and supermarkets!