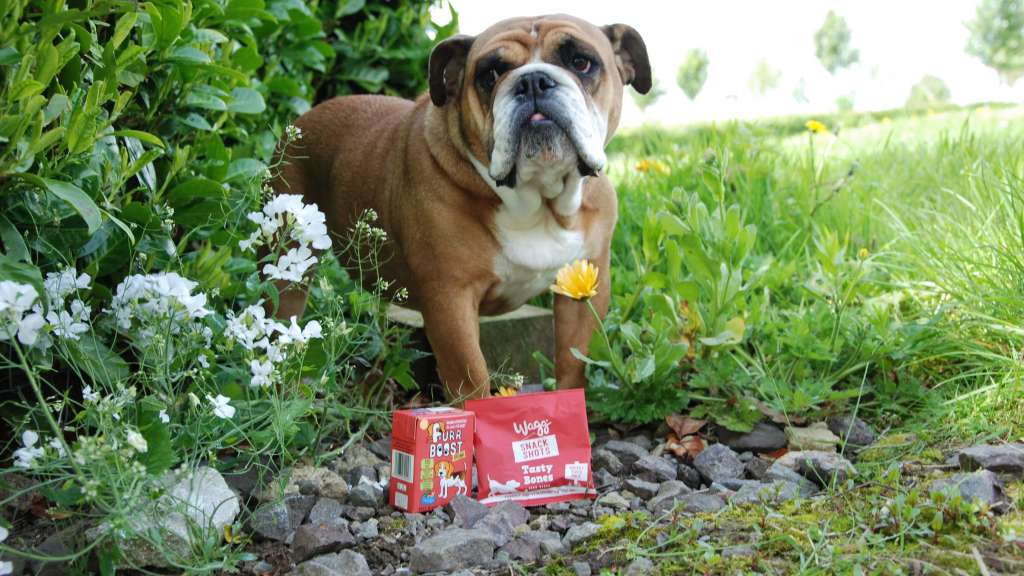 Help your dog drink more fluids with Furr Boost
We all know that pets can be picky with their water, and it's often difficult to make sure your fur baby is getting enough fluids to stay happy and healthy, particularly during the summer months or if they are unwell, in recovery, or elderly.
Just like us humans, a dog's body is made up of 80% water, and water is so important that almost all bodily functions require it to remain healthy and operative. But what do you do if your dog refuses water or doesn't drink enough of it?
There are lots of ways to top up your dog's daily water intake, like keeping water bowls in every room, incorporating wet food into their diet, and even trying different types of water bowls.
But, perhaps one of the easiest ways to get your dog to drink more is simple – just add flavour!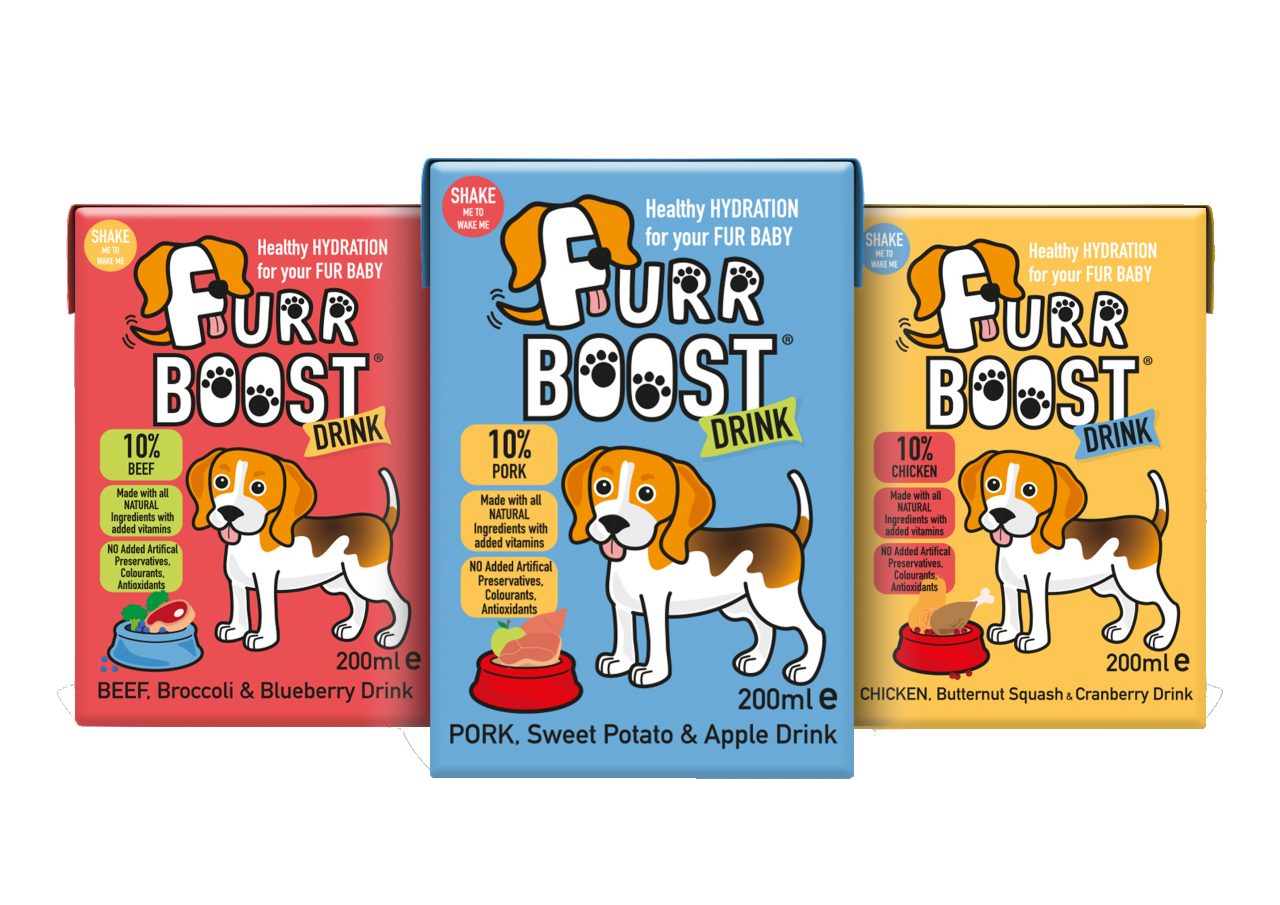 Furr Boost is a healthy smoothie drink made from human grade, natural ingredients that your pooch won't be able to refuse.
A favourite among even the fussiest of our four-legged friends, Furr Boost is available in three delicious doggy flavours – beef, broccoli and blueberry; chicken, butternut squash and cranberry; and pork, sweet potato and apple. Each carton is also packed with superfoods, vitamins and oils to support a healthy metabolism, skin and coat and aid anxiety, digestion and immunity.
Not only is Furr Boost a tasty treat, but it's paw-fect for taking on long walks with a packet of your favourite Wagg Snack Shots, as each drink comes in recyclable Tetra Pak® cartons, ideal for popping in your bag for long walks or when you're on the go.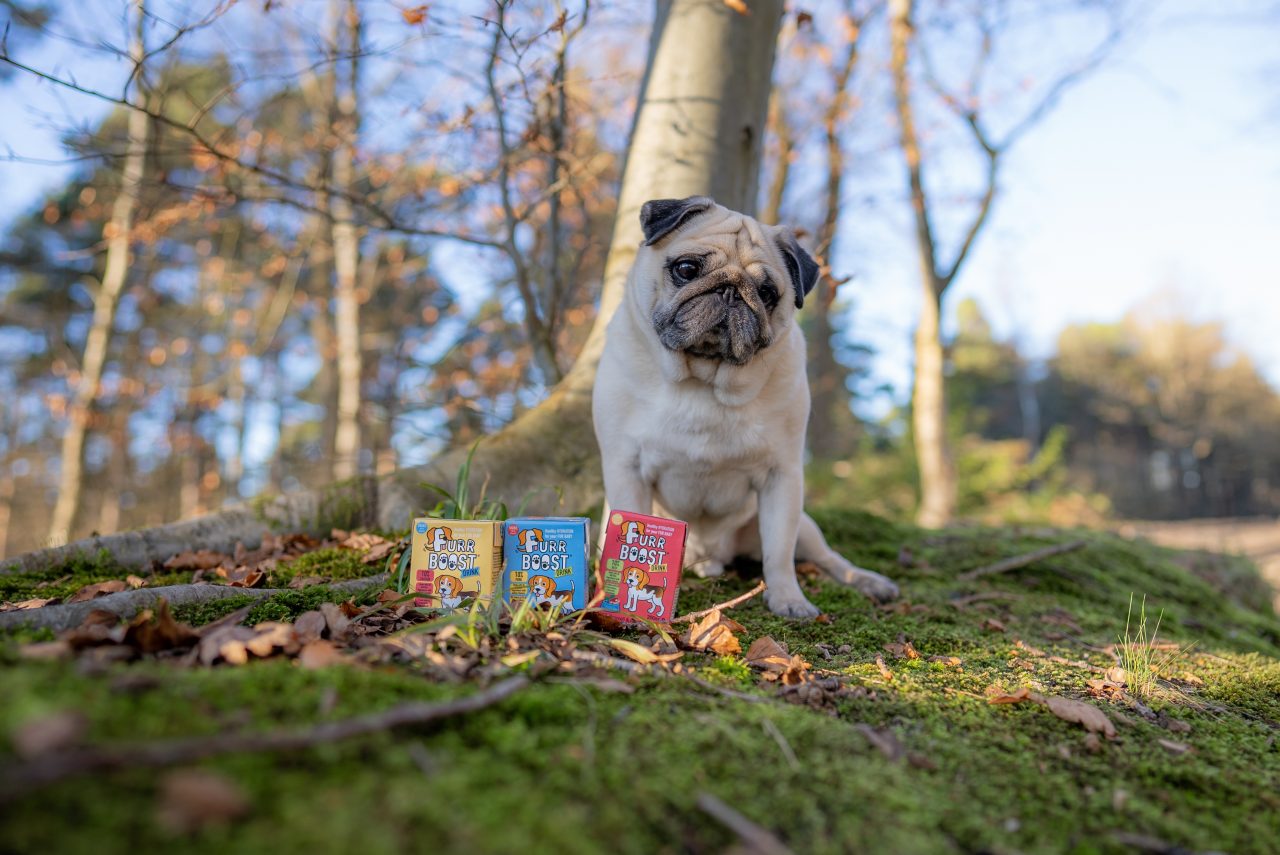 Suitable to be offered as a daily drink or an occasional tasty treat, Furr Boost can be served chilled on its own like a smoothie, perfect for replenishing fluids after exercise or on hot days, or warmed up like a soup, allowing the aromas to entice your pooch to take on much-needed fluids if they are feeling a little off colour.
It can also be poured over Wagg dry kibble as a tasty topper, making it a great addition to encourage dogs who have lost their appetite to finish their meals, and it can even be frozen onto licking mats or into pupsicle moulds to be served as a refreshing enrichment activity during warmer months.
Furr Boost is suitable for dogs of all ages, including pregnant and whelping dogs, and for dry, wet or dry combination diets. Treat your Furr Baby to a taster pack for only £5.99 or receive 15% off exclusive to Wagg customers with discount code WAGG15 (ends 29th June 2022).
Visit www.furrboost.co.uk to find out more and order online.