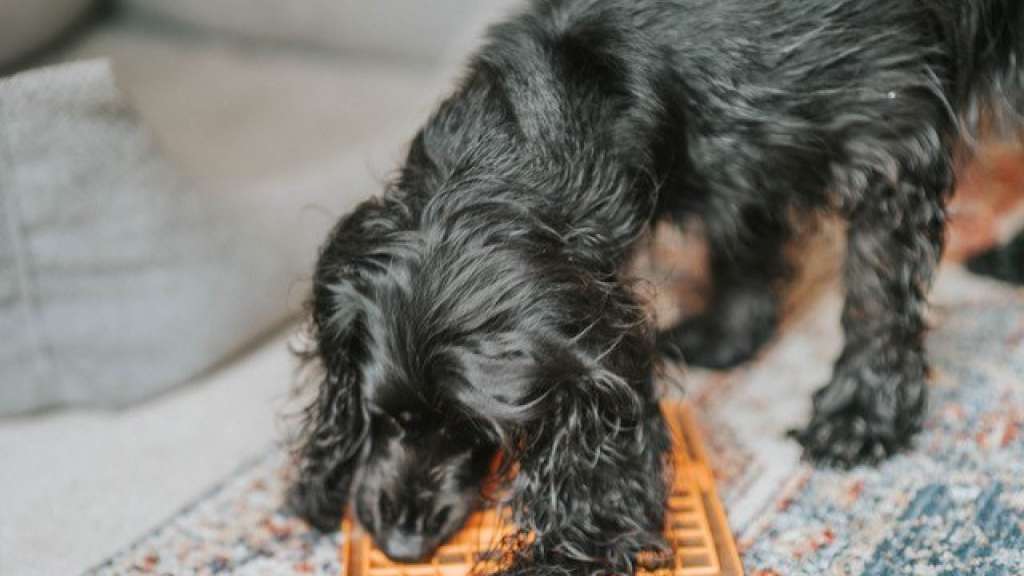 Fun and refreshing ways to sneak some extra fluids into your dog's diet
We all know that keeping your pooch hydrated is vital to their health and happiness, especially during the summer months when the weather is warmer. But did you know that dogs need 3 to 4 times their normal water intake in hot weather, depending on their size and activity levels - and dehydration can be fatal for your fur baby!
If you're worried that your dog isn't drinking enough this summer, why not try some of our fun and refreshing ways to sneak some extra fluids into your dog's diet using Furr Boost!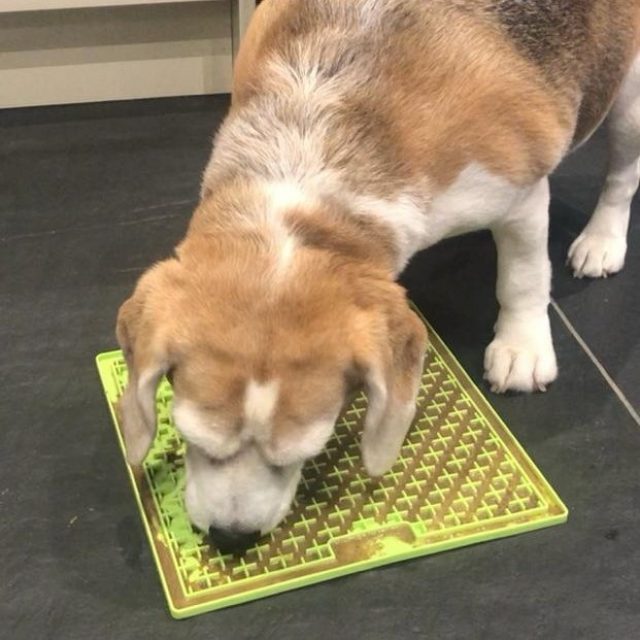 Licking mat
Licking has been proven to reduce stress and anxiety in dogs, so serving Furr Boost on a licking mat is ideal for any anxious dogs and for distraction training in the home, too. Simply shake your Furr Boost, pour it over the licking mat, and place in the freezer, ensuring it is lying flat. Once frozen, give it to your pooch for endless entertainment!
Kongs
Place your Kong in a container like an empty ice cream tub so that it can stand straight in the freezer. Seal the base of your Kong with peanut butter, fill it with your Furr Baby's favourite flavour of Furr Boost, and pop in any extra treats that they might like. Simply repeat this process until the Kong is full, pop it in the freezer and serve once frozen!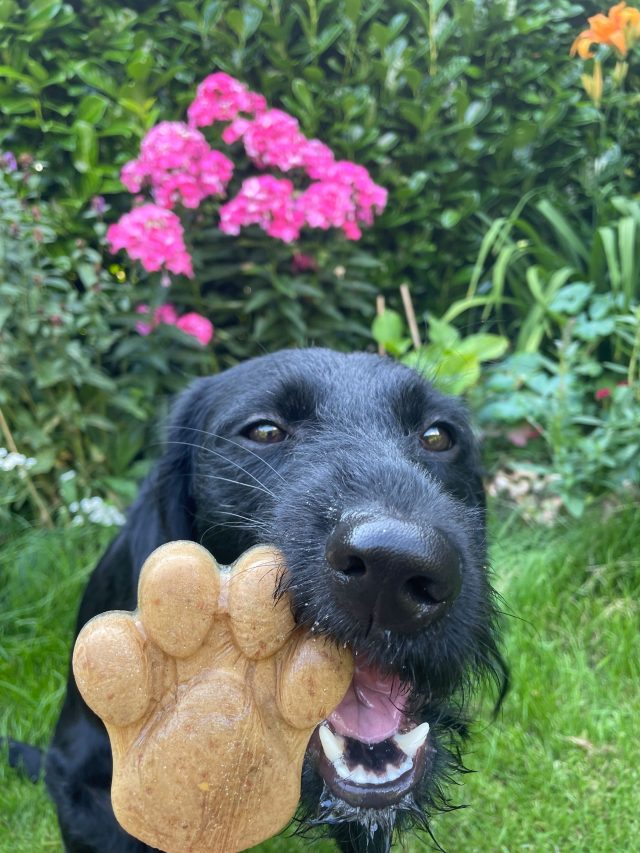 Puppuccino
Treat your pooch to the ulti-mutt homemade puppuccino! To make this indulgent drink, add a smear of peanut butter to the bottom of a plastic cup, pour over your favourite flavour of Furr Boost, add a drizzle of more peanut butter and top with whipped cream. Make it extra special by adding your dog's favourite treats chopped and sprinkled on top.
Ice Lollies
An essential summer-time refreshment! All you will need is a popsicle moult or ice cube tray, although we love the paw and bone shaped moulds! Simply give the carton a good shake and pour into your popsicle mould or ice cube tray. You can either freeze alone or add extra goodies, like a blueberry or two! Paw-fect for a hot summer's day.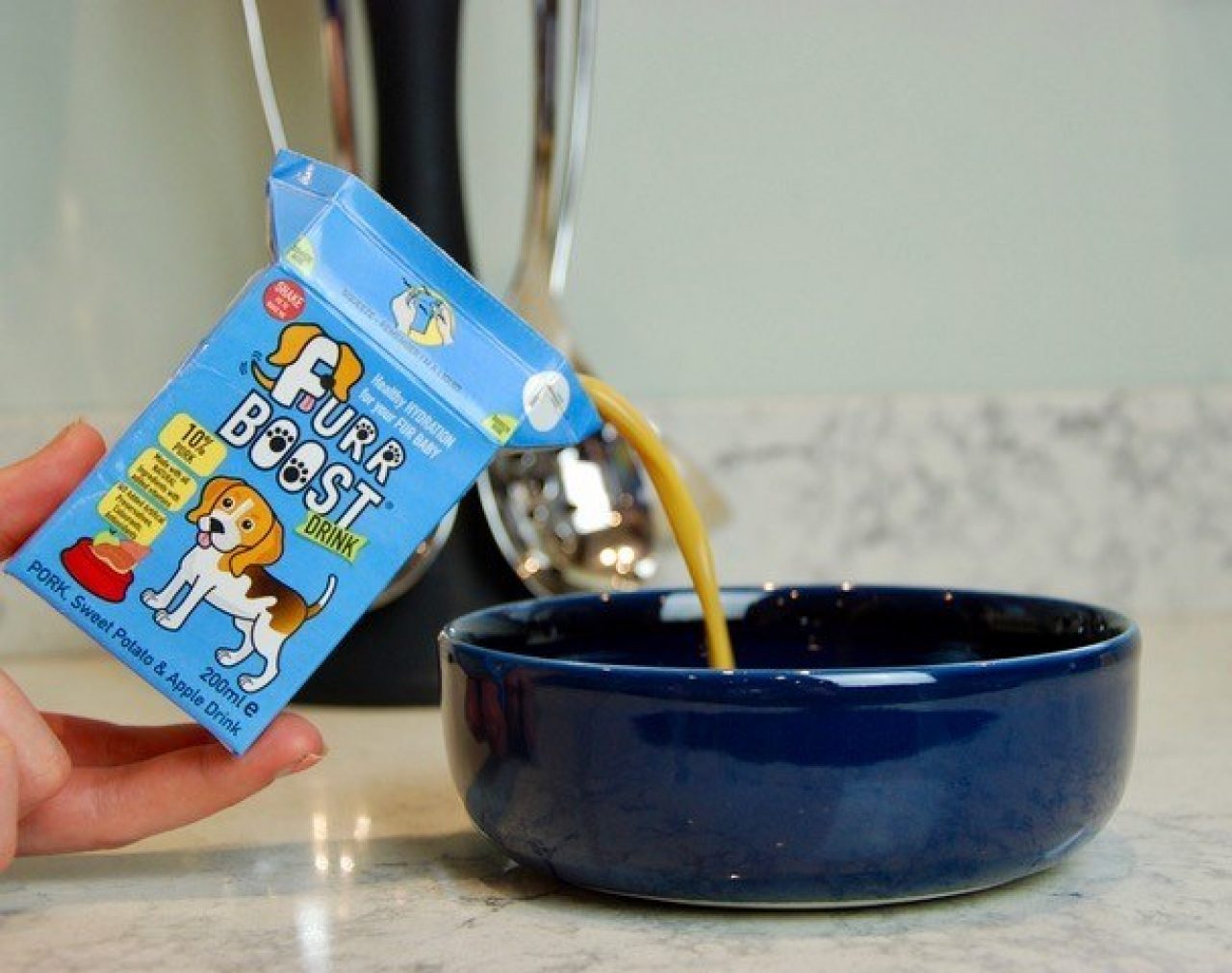 Soup
If the weather is on the chilly side, you can even warm up Furr Boost and serve it as a hearty soup for your four-legged friend. Just give it a good shake, empty the carton into a pan and heat gently on a medium to low heat until it is warm. Just be careful it will not burn your pooch's tongue!
Smoothie
Of course, you can always serve Furr Boost straight up as a smoothie – just pop it in the fridge for a few hours to allow it to cool or serve at room temperature. You can serve it alone or pour it over kibble, perfect for encouraging clean bowls if your pooch has gone off their food or is just plain picky!
Try a taster pack for £5.99 here.