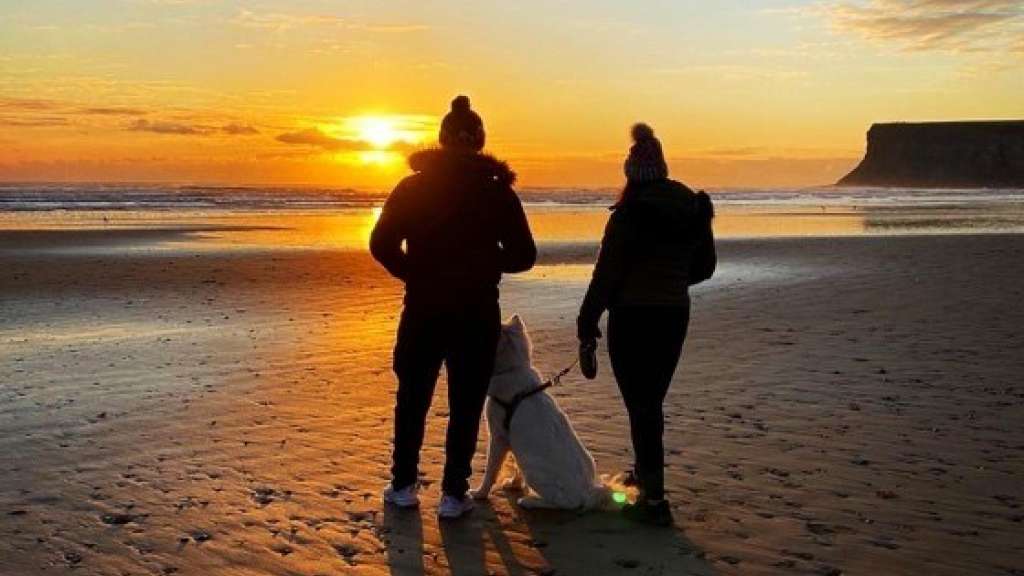 A day in the life of a snowman - find out more about Snowy the Samoyed Atika Cross
I bet you're all wondering what a big floof like me does all day? Well, let me tell you…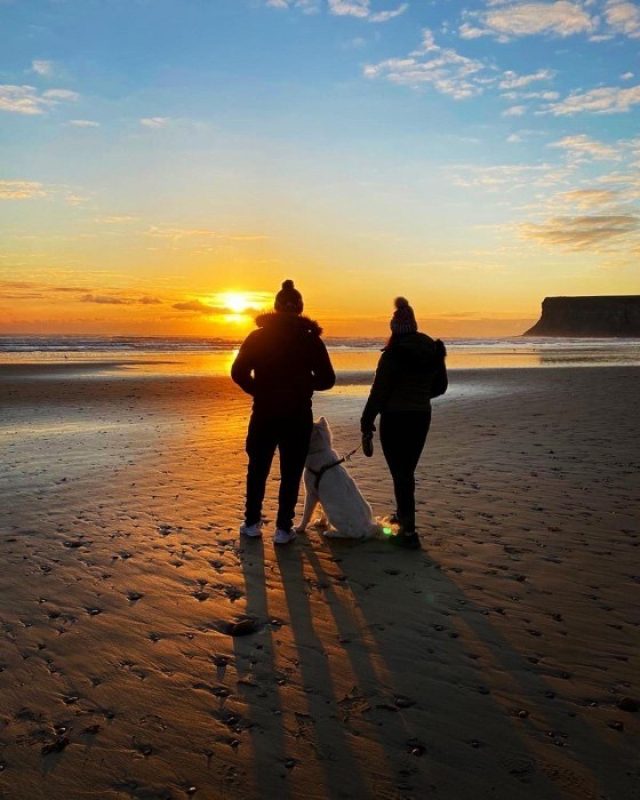 My weekday typically starts at 6 am, my Mammy is a morning person, so she gets up and dressed, wakes me up and we go for a walk. We're lucky as we live in a village, with the countryside on our doorstep, so we can mix up our walks from walking around the village or lake to fields or woodland walks, it never gets boring!
Mammy and Daddy love watching the sunrise, so sometimes we will get up extra early (before 5 am) to drive to the beach (we only live 20 minutes away from two beaches) to watch the sun come up, it's something we enjoy to do as a family (I usually sleep in the car ride on the way home – the mix of early mornings and sea air really gets me!)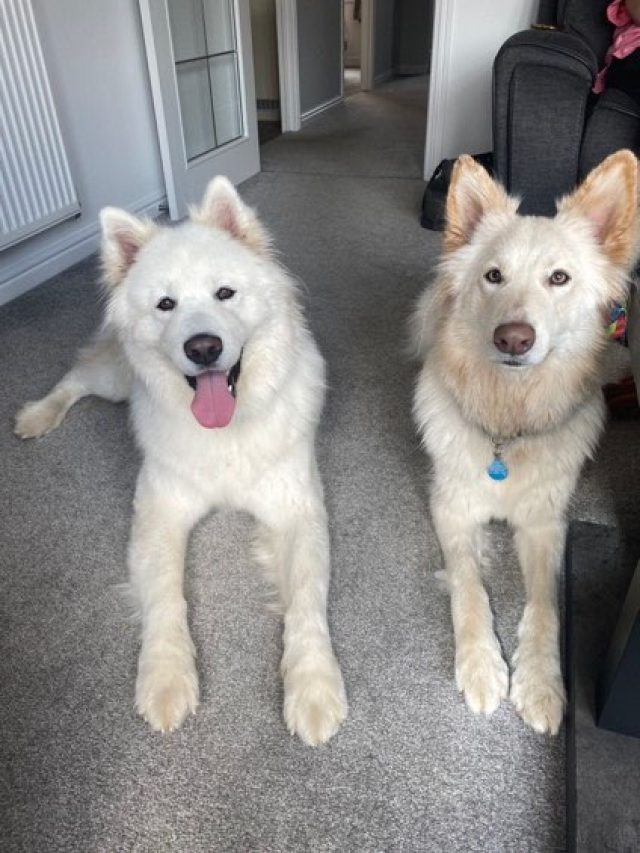 When we get home, I have my Wagg breakfast, while my pawrents get ready for work. Luckily, they both work from home so I'm always with them, but sometimes it can be boring when they are really busy, so I'll occasionally go to Grandma and Grandad's where my best friend Jack lives, Jack is a white German Shepherd (he's a Wagg fan too!) and we can run around and play together all day!
When I have days at home, I often join my pawrents in Zoom meetings (how can anyone turn down a sale when they see my cute face!?) and I get my commission in treats! If Daddy has a break between work calls, he will often take me for another walkie, then we will go again as a family on an evening when my pawrents have finished work before tea. I love family time and love the weekends when we get to go in the car on adventures for long walks, my favourite place is the beach or park!
The day is always finished with bedtime snuggles! What more does a human want before bed, then snuggles with a real-life teddy bear?!